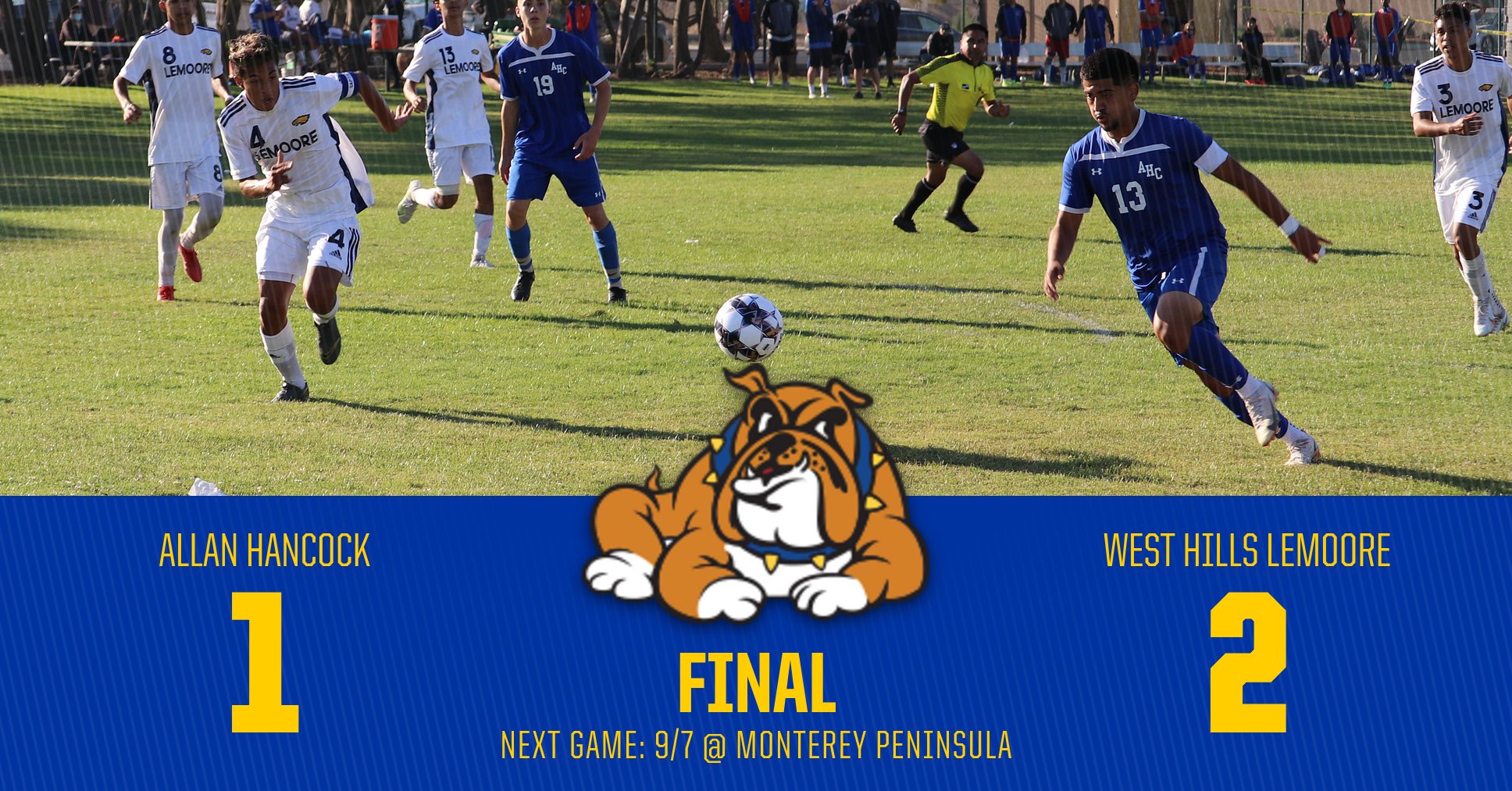 SANTA MARIA, Calif. - The Allan Hancock College men's soccer program dropped a home contest against West Hills Lemoore on Friday afternoon in a 2-1 decision.
The Bulldogs (0-2-1) struggled to find their groove in the opening half after surrendering one goal in the 19th minute of action and only recording three shot attempts in the first frame. The Golden Eagles (2-1) doubled their lead with a late goal in the second half before AHC could respond. Hancock scored in the 85th minute after Sean Soltan completed a pass to Juan Montelongo, who sent a shot into the back of the net for his first goal of the season. Arath Acosta was charged with the loss in the box after recording one save and allowing one goal through 45 minutes of action. TJ Vinnedge also saw time in the box, allowing one goal in the second half.
Despite the cold start, Hancock bounced back with an aggressive second half and outshot West Hills by a 12-10 margin in the contest. Both squads were event with one corner kick and nine fouls apiece.
The Bulldogs are set to return to action on Tuesday, September 7th, with a trip to Monterey Peninsula. Game time is set for 6:30 PM in Monterey, Calif.